Anyone feel like schooling a newb mechanic
Trouble with removing the Exhaust Manifold...
Could anyone provide a newb mechanic with a tip on how to get this little bugger out (that damn angled 10mm screw)...
I just bought a socket set, but my 10mm wrench is pretty short so I am thinking that may be complicating the issue...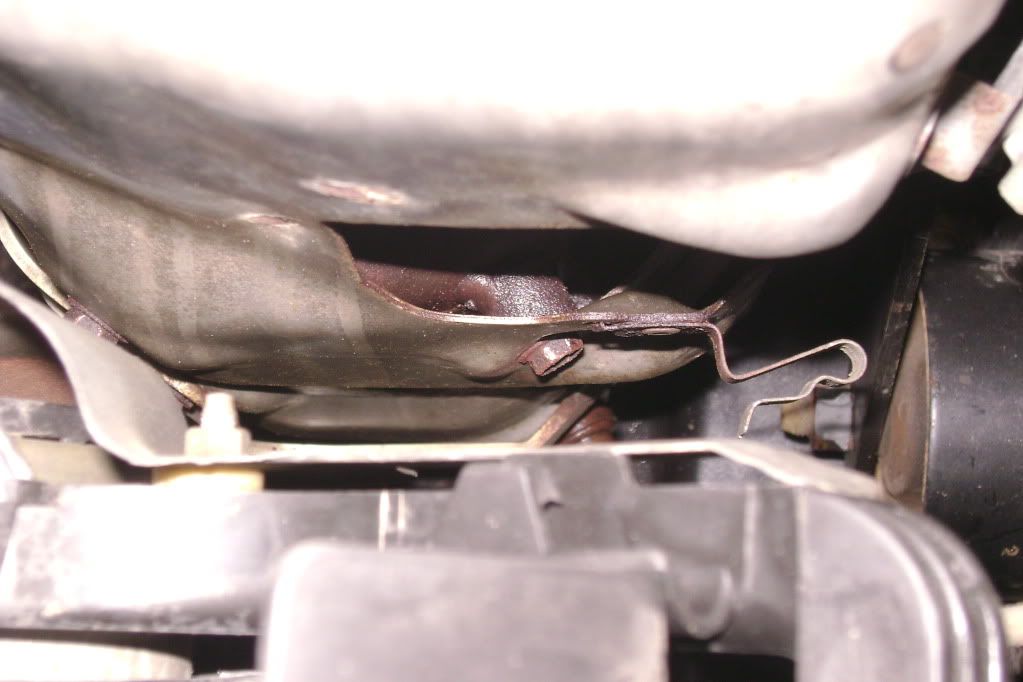 Btw, pic is looking down on the heat shield of the exhaust manifold.. kinda zoomed in...
Cheers,
-BTW, GREAT! concluding distinction between the first n second o2 sensors... I'll put the first in my new obx header and disconnect the second and live with the light...