My CPS started crapping out on me when I was on my way back from Xmas vacation. Luckily I made it back home before it totally crapped out. It cost $37.23 (in stock) from the dealer. Anywhere else I would've had to special order it. Since I had to replace mine anyways I thought I should take some pictures for the DIYers. I know Nissan has a recall on this so this may come in handy for some people pretty soon. I personally don't like taking my car to a dealer if possible. This is the best possible way for me to change the CPS.
The process as a whole doesn't take long at all the way I did it. Maybe just over 30 mins just because it's 35* outside with 15mph wind gusts.
Tools Needed:
1/4 ratchet
10mm deep socket
12mm socket
flathead screwdriver
Stool/ block (for shorter people,
yeah I used one, so what
)
1) Disconnect Battery (not sure if it's necessary, doesn't hurt)
2) I took off my SRI just for easier access. Also, to get ready to stick my head/arm down there.
3) Take off the 12mm bolt that WAS holding the bracket pictured. With the bracket not secured to the block it was much easier to access the CPS.
4) Shove your arm down and take off the 10mm bolt holding the CPS in place.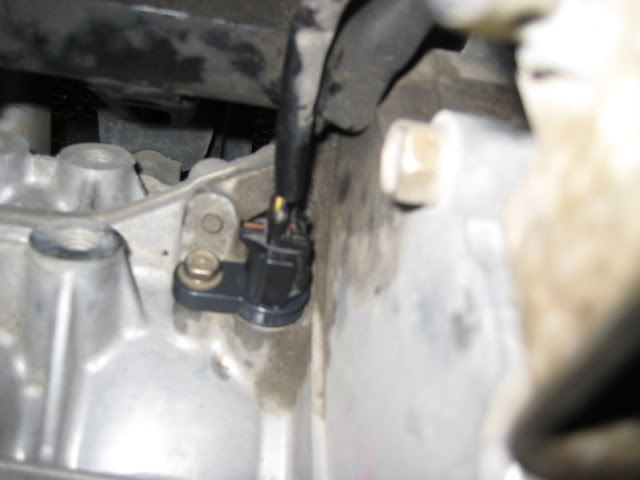 5) remove old CPS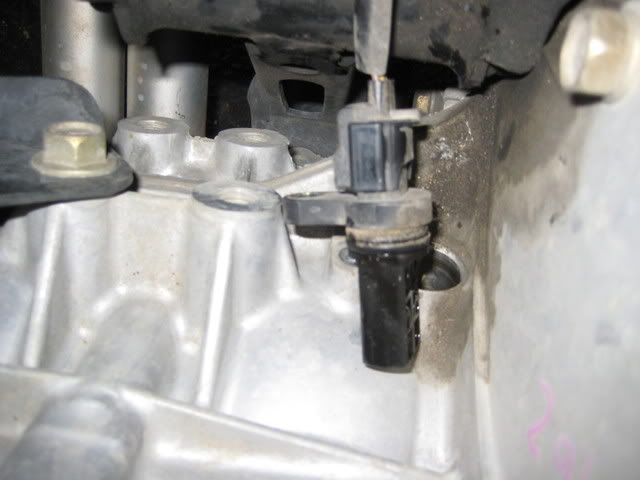 6) install new CPS and reinstall bolt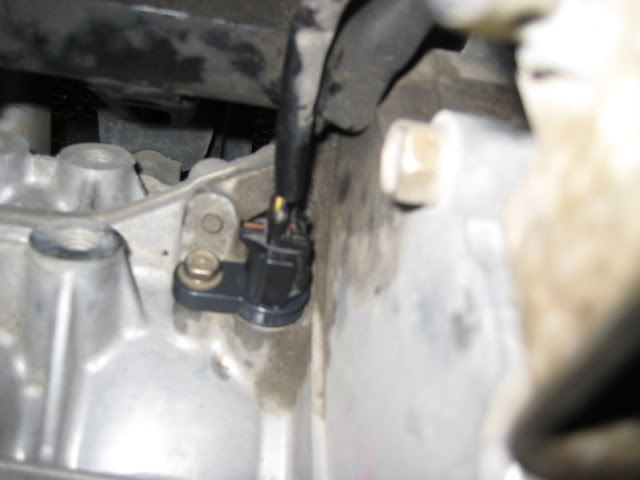 7) Reinstall bolt for bracket
8) Reinstall intake (if removed)
9) Reconnect Battery (if disconnected)
10) Start it up and have fun driving again!!!
If anyone has any inputs, comments, or ways to improve on it then please share
.
~Bryan