Discussion Starter
·
#1
·
After months and months of having my e-brake come up ~30 clicks I finally got around to adjusting it. It was very easy to do. The only problem I ran into was that my adjustment nut is tightened to the bottom of the nut. There will be no future adjustments to it. It now only takes 8 clicks to engage the e-brake. Nissan recommends 6-7.
Now onto the process:
You will first need to remove the plastic piece that surrounds the rear cupholders. (Highlighted in Red) Simply get a firm grip and pull toward the rear of the car. Be careful to not break the clips.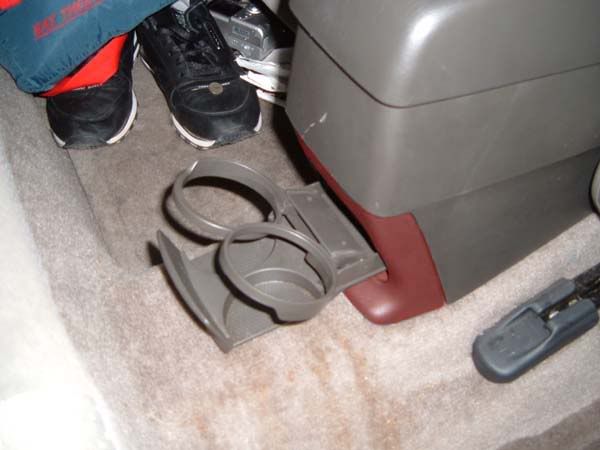 After that piece is removed there are two screws at the rear base of the console. Remove these.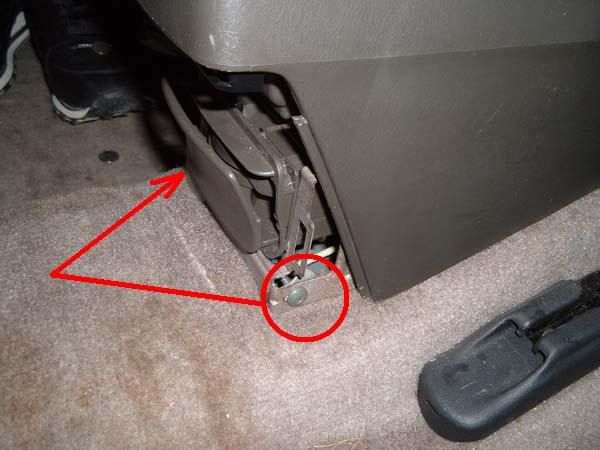 Now you will need to move the the covered screw which is located just under the tip of the e-brake when released. Pop the cover off with a flathead screwdriver and remove the screw.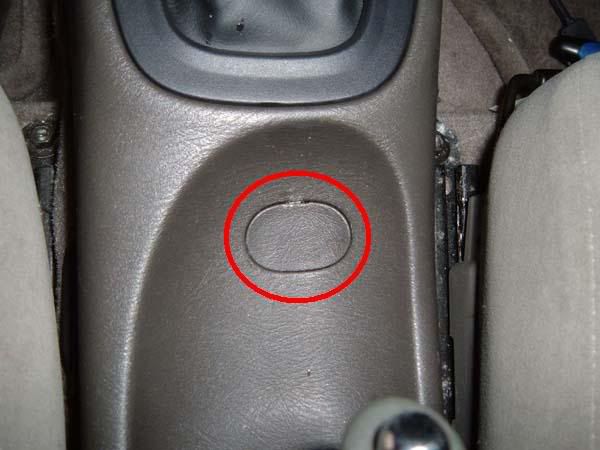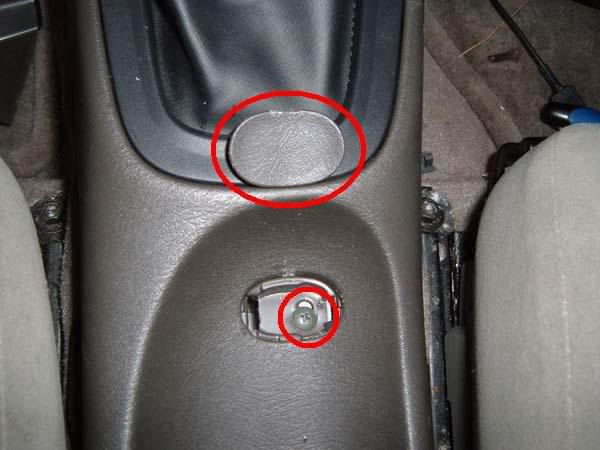 You will now need to pull out the shift surround. Get a grip on the area closest to the rear of the car and pull up and out (toward the dome light). Once it is loose remove the shift knob and pull the surround off. It will still be connected by a harness that feeds the cig lighter. Push in on the white tab (pointed to by blue arrow) and pull out.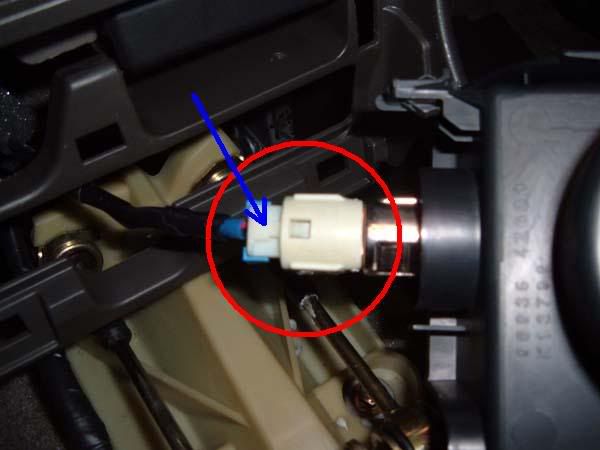 There is another harness that will need to be disconnected. It feeds the second cig lighter. Simply push the white clip in and release. It will make things a little easier if you also remove the ash tray.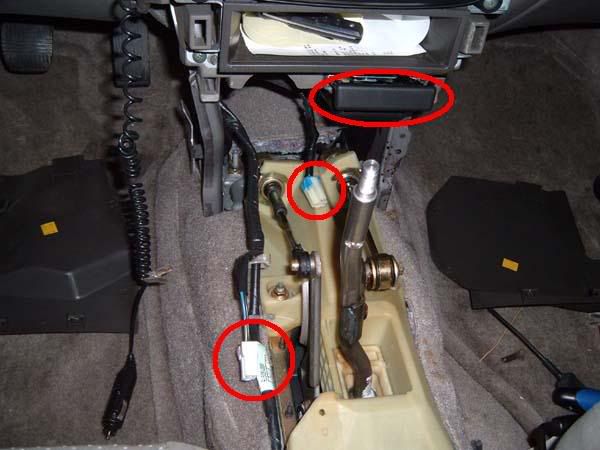 Under the HVAC Controls there will be a plastic piece that surrounds your storage area. Grab the front corners (Pointed to by Red arrow) and pull out firmly. The piece will pop out. Just sit it aside.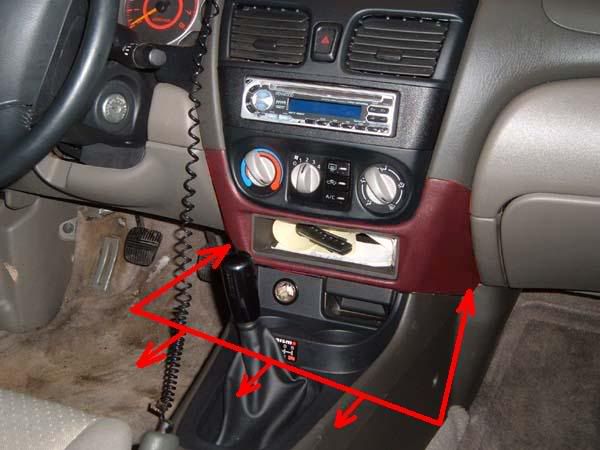 On each side of the center console there are two screws. Remove these. You will also need to remove the plastic extension pieces (Highlighted in Red). Just grab them and pull toward the cars doors. They are very easy to remove.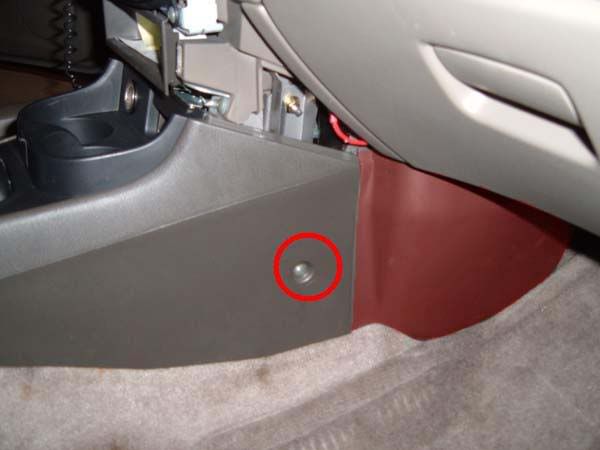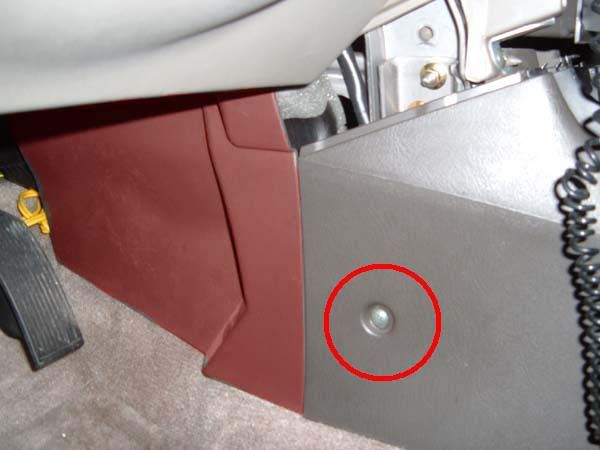 The console is now loose from the car. Do what you can to get it out. it will take some maneuvering but will eventually come out.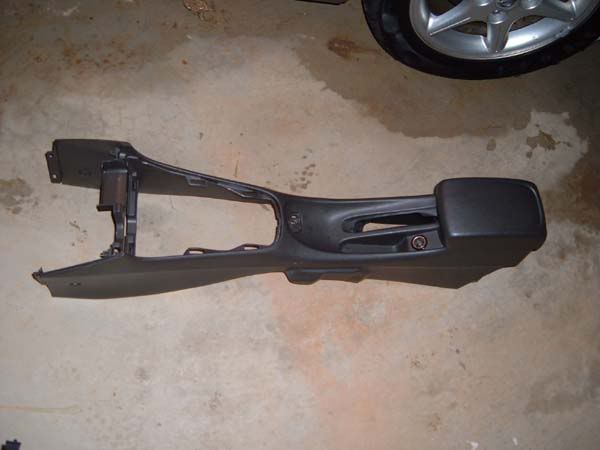 The adjustment nut is located just under the e-brake handle. Tighten it down while the e-brake is disengaged. Test it every few turns to see how many clicks it allows you to pull up. Nissan recommends 6-7.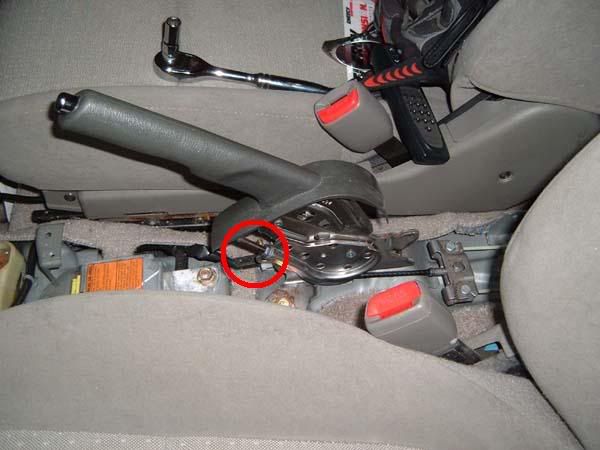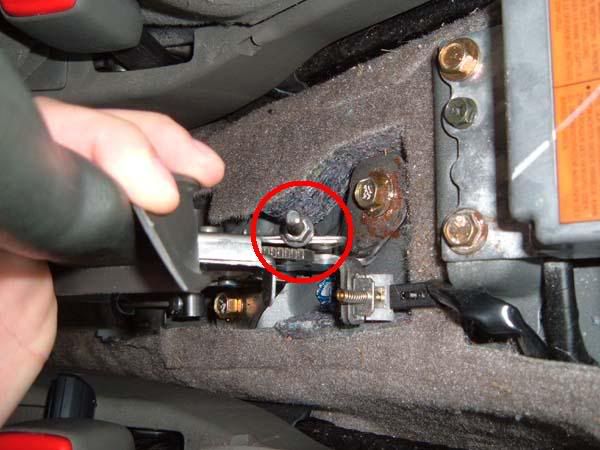 Now put it all back together and be happy you have now recovered every pieces that has fallen into your e-brake hole. I found a bunch of pens and a key.