I'm posting this for my sister and her husband. They're stationed at Fort Bragg in North Carolina (28307).
I'm going to start by saying that the car runs, just a little rod knock.
Contact information
nzgrant3+b15sentra (at) gmail
Year
2006
Make Model Sub-Model
Nissan Sentra 1.8S
VIN
3N1CB51D66L495017
Mileage
120K-130K
Transmission type
Auto
Title status
Clear Title
Asking price
$3,000OBO
Modifications
No
The car was driven through some high water, only enough that with the doors open it barely covered your entire feet. Needless to say it sat in the garage for 3 weeks following this event. It still runs, just not nearly as "comfortable" as it once was.
The issue with the car is that the water instigated the growth of some friends in the seats of the car. (see pictures).
It has 120,000-130,000 miles on it and still runs.
I'll get more info posted as I get it. If I'm missing anything or if you have questions please feel free to post them up here.
$3000 OBO
Pictures;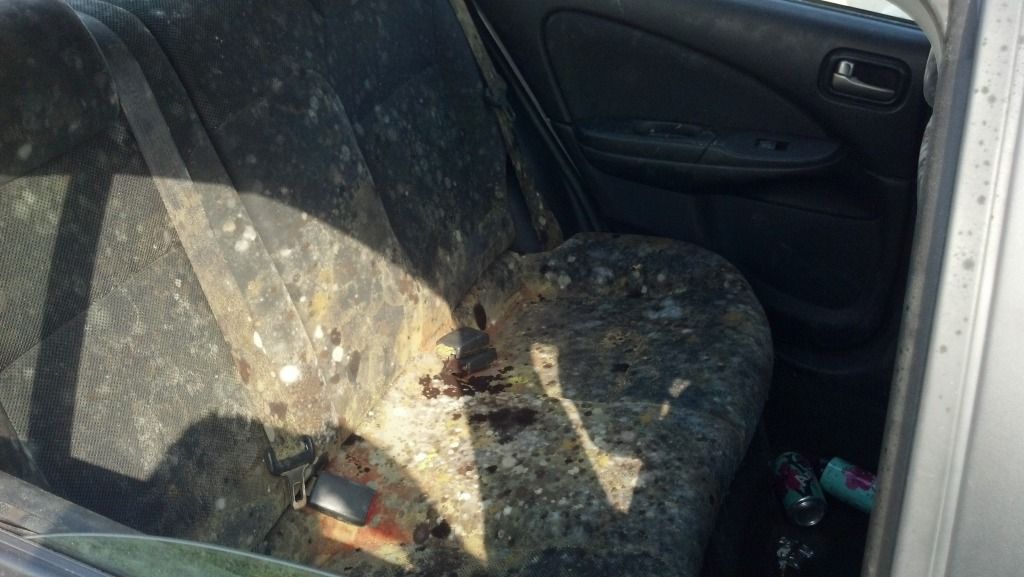 If it doesn't sell soon, I'll be picking it up. Just trying to save myself the trouble for right now.