Discussion Starter
·
#1
·
I'm doing the big 3 upgrade and I just want to make sure I'm doing it right before I start cutting wires.
'05 Sentra 1.8s Special Edition
Alternator + (Fused 120a) to Battery +...Is a 120a fuse overkill?
My stock ground is at the bottom of the battery. Negative to stock ground. Stock ground to engine block.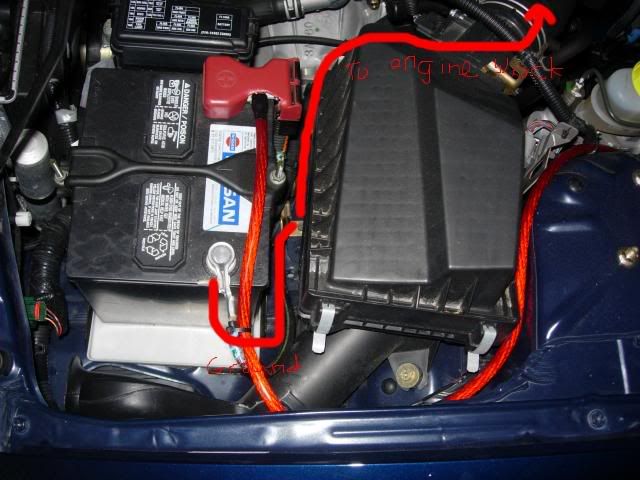 Anything missing or am I good to go?