2003 - Sentra w/ GTiR Engine, soon SR20VE+T
For all those who want to enjoy a clean nice ride with a little extra under the hood!
It all started back in 2007 when I fell in love with the Nissan Sentra. Back then, I wanted to give my little ride something special, make a swap (SR20DET). Unluckily, it was pretty much expensive. But in the autumn of 2008, I've found a potable '03 (GXE to SE) with the swap I was looking for.
Here's some pics :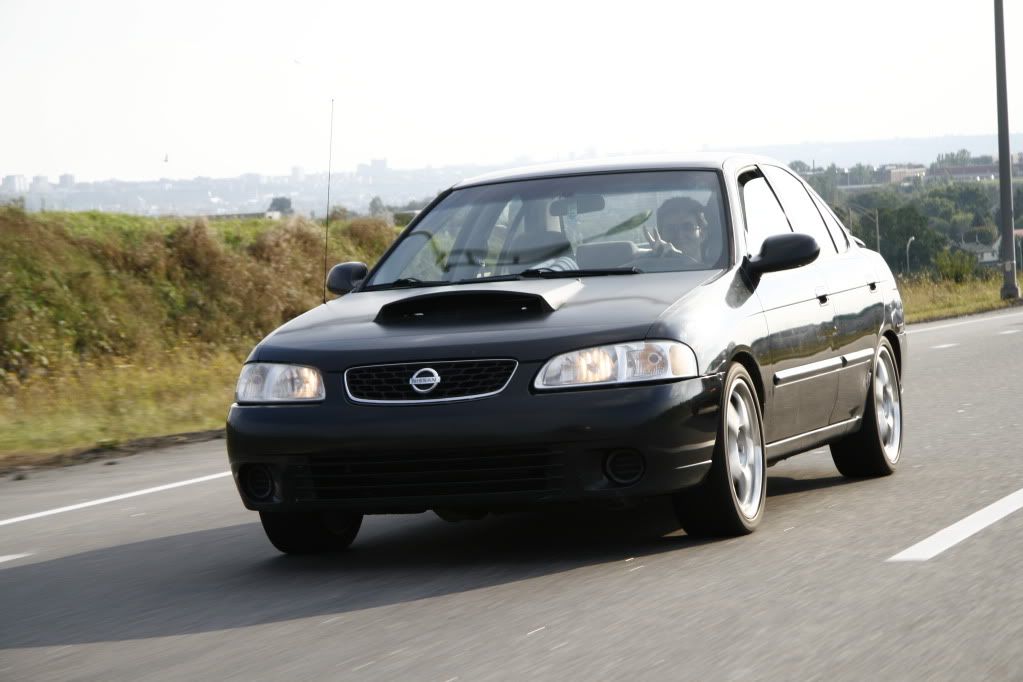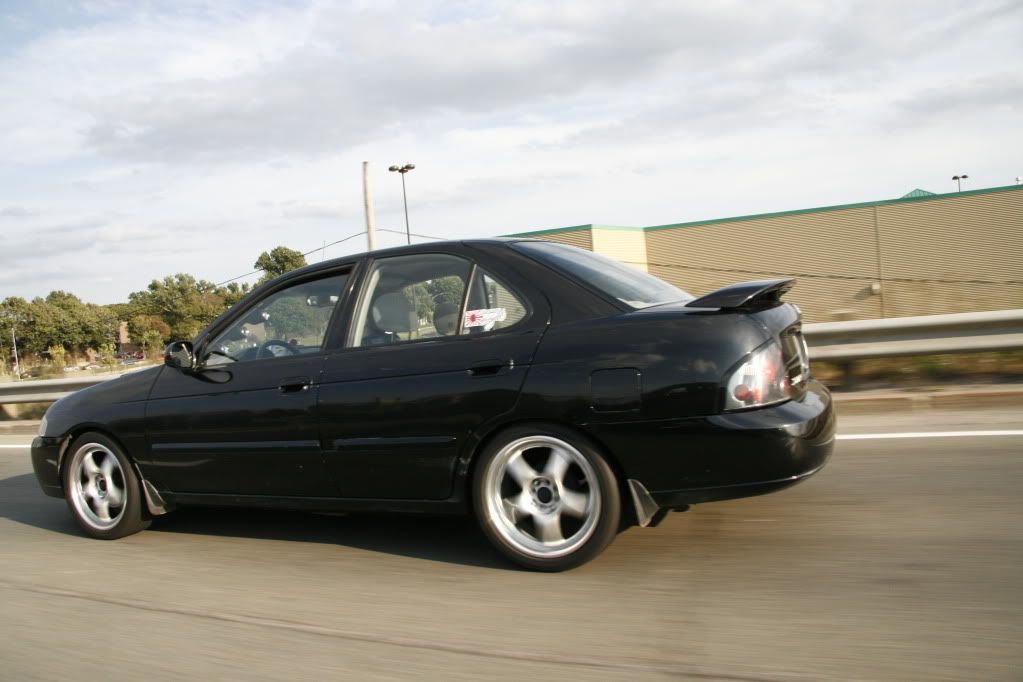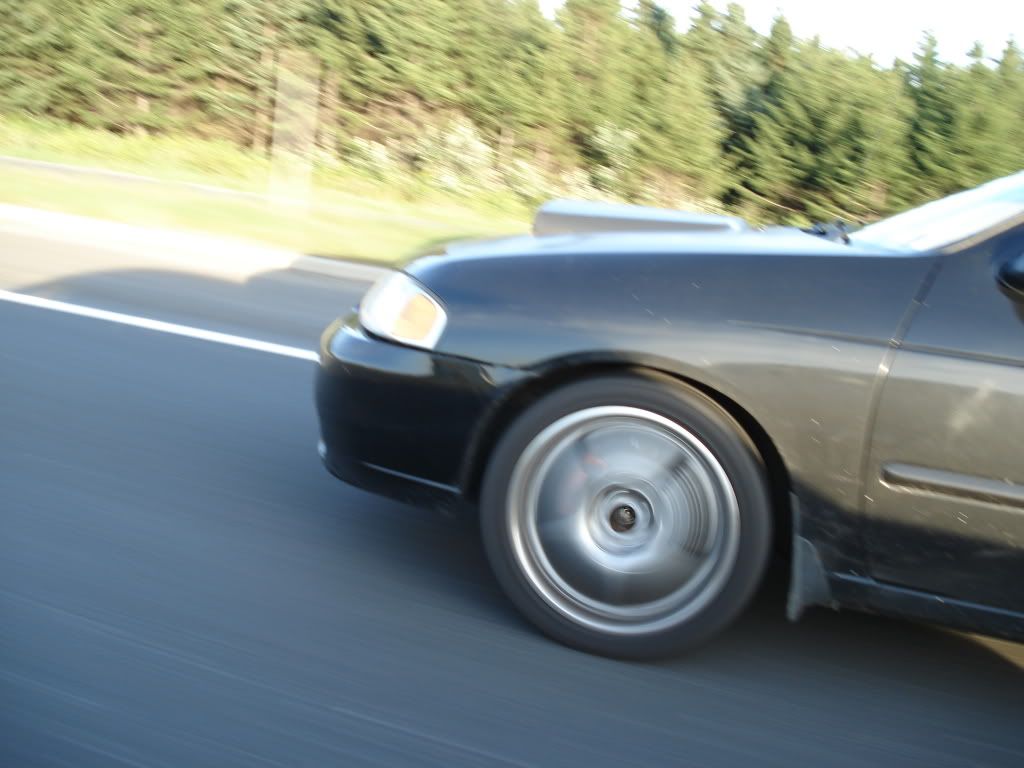 Yeah I know, pretty horrible with a trap on the hood, but had no choice, the top mount intercooler had to get his air somewhere!
Only modification I made back then was :
- Konig performance wheels (can't remember exactly which one)
- KYB GR2 shock + Tanabe drop (1.6inch)
- New windshield 'cause the last owner said that the girlfriend of the guy who did the custom exhaust threw a rock on it, WTF?
In the winter of 2009, I've decided to change back the rear lights to OEM ones, and drop in a nice FMIC + piping
Upgraded the batterie to an Optima Redtop and the exhaust muffler tip to a N1 Apex'I (which has a better agressive sound than a 3'' stock muffler)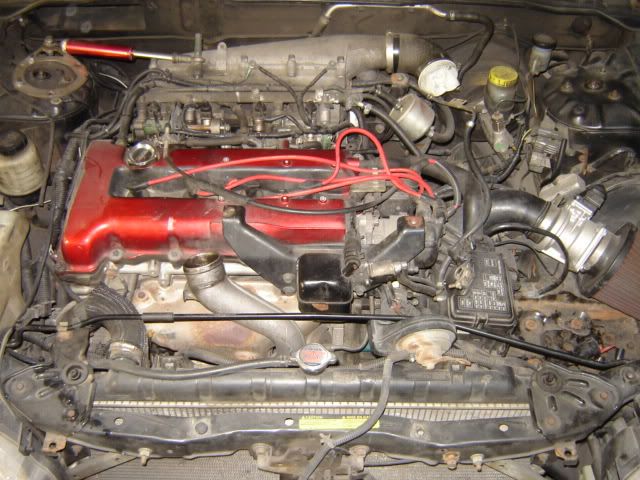 Little clean-up and installed the FMIC + piping